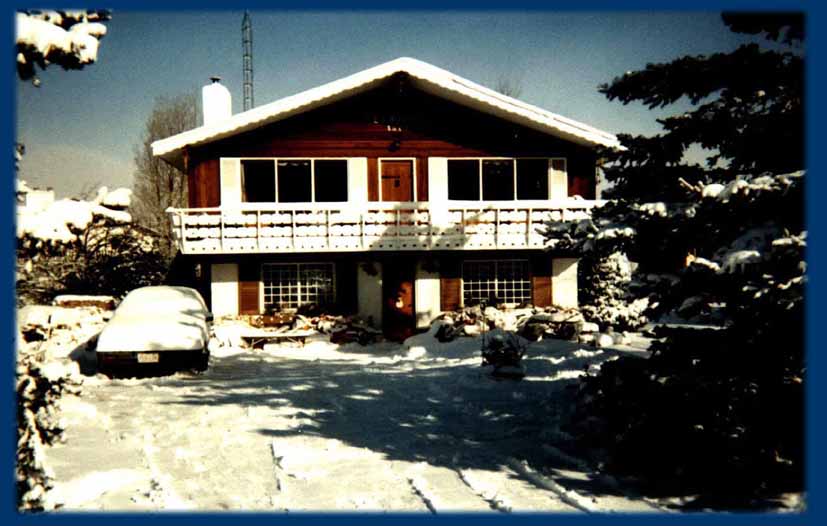 Stemhaus, our two-story family cottage, is available for weekend and weekly rental during WINTER and offers:
Fine views of the hill
3 bedrooms (double, king, bunks for 3 people)
large, cozy living room with fireplace and firewood (TV & DVD)
fully equipped kitchen/dining room
balcony with BBQ (slightly chilly in winter)
equipment room downstairs for skis, boards and boots
Just bring linen, towels and toiletries, food and sports equipment.
Stemhaus is located next to Skihaus, on Lucille Wheeler Lane, 200 yards from the high-speed Century Express 6-skier chair.
Contact Mary Trillo for information about availability at (705) 445-6843.
HOME - SKIHAUS - STEMHAUS - WINTER - SUMMER - SKI/HIKE/BIKE - HISTORY - FINDING US - LINKS